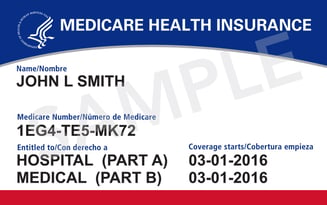 Medical Alert Systems are almost never covered by Medicare Part B

In some cases, Long Term Care Insurance plans will cover some or all of the cost. If you have a plan like this, make sure to call your insurance carrier to learn if you're covered

Medicaid plans can cover Medical Alert Systems in many cases

ATC Alert can work with both Medicaid and Insurance Companies
One of the top questions we get at ATC Alert is whether Medicare plans cover the cost of Medical Alert Systems. Unfortunately, in almost all cases, Medicare won't pay for the service, even though its extremely well documented that these systems save lives. However, that doesn't mean that there aren't options for you to save on some or all of the cost of having ATC Alert. Let's explore the options one-by-one:
Medicare Part B

Medicare Part B covers items like Durable Medical Equipment and Ambulatory services. Because of similarities, alot of people assume that this means Part B should also cover Medical Alert Systems. Unfortunately, as of 2018 Medicare doesn't cover them. Have a Medicare Advantage plan? Then you may be in luck! These plans can sometimes cover ATC Alert or Life Alert® Systems. Interested in learning more? Here's a great resource.

Long Term Care Insurance


There's tons of Long Term Care Insurance plans out there and some of them definitely cover ATC Alert Systems. Make sure to start by learning more from a great online resource from the National Association of Insurance Commissioners.

Medicaid
Membership Discounts


Are you a member of a national organization with membership benefits? ATC Alert works with numerous organizations to grant discounts ranging from 5% - 15% off/month. Get in touch with us today to learn more about discounts you may be eligible for.
So, how much does Life Alert cost? Alot. They charge upfront activation fees as well as some of the highest fees in the industry. Instead, consider ATC Alert, who's monitoring center was ranked #1 in the USA for 2018 and has the most acclaimed customer service in the industry, all at an affordable, transparent price.
Updated 1/8/2020